Minor-league signees seeing MLB action: Position players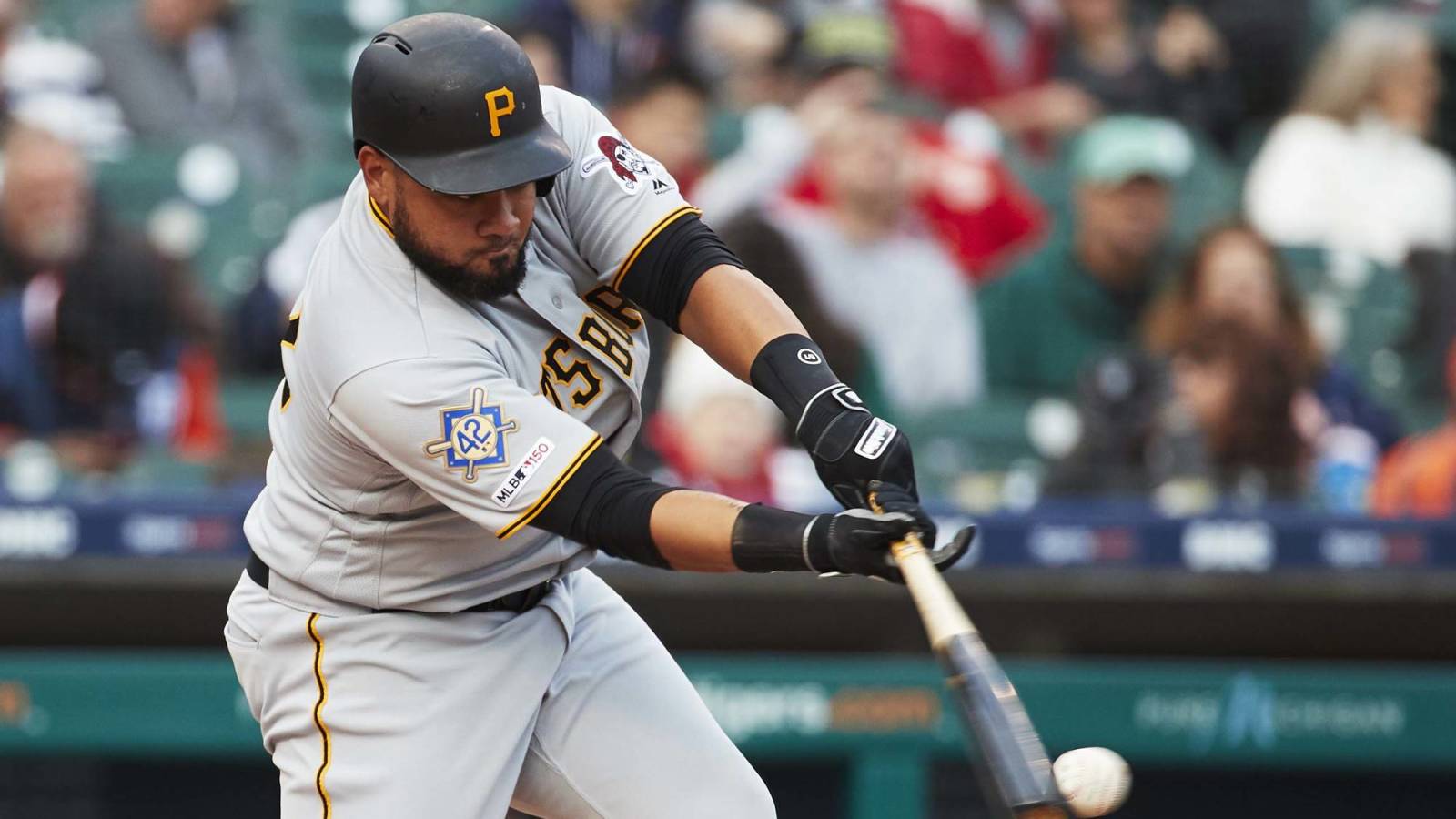 It's really too soon to say which minor-league signees are going to turn out to be exceptional values. But we can assess those that have earned significant roles out of the gate. Whether they'll be called upon with such frequency the rest of the way will depend upon what they do with the initial opportunity.
Let's start by looking at the 15 position players that signed minor-league deals and have accrued 30 or more plate appearances this season. It's a list chock full of notable names:
Gerardo Parra,
outfield, Giants: The veteran is receiving heavy playing time, leading all minor-league signees with 63 plate appearances, but hasn't yet justified it with his play. Parra carries a .218/.302/.327 slash on the season. His roster spot could be at risk if the Giants ultimately find a better use for it, but the club needs decent veteran play in the outfield at the moment.
Hanley Ramirez, DH, Indians: One of the most interesting minor-league signees to watch, Ramirez has generated a healthy 14.0 percent walk rate but has otherwise done little else of note. It will be interesting to see how much patience the Cleveland organization shows.
Curtis Granderson, outfield, Marlins: Trusted with a big role, the respected veteran is struggling at the plate (.149/.268/.298). But the Marlins need a few players of this type and surely won't be in any rush to push Granderson off the major-league roster.
Melky Cabrera, outfield, Pirates: Thrust into an unexpectedly robust role, the Melk Man has delivered with his typically high-contact approach. He's sporting a BABIP-driven .367/.392/.490 slash through 51 trips to the plate. The Bucs will reevaluate as time goes on and they welcome back some injured players, but Cabrera now has a path to a job all season.
Logan Forsythe, infield, Rangers: After a few lost seasons, Forsythe settled for a minors pact and has settled in nicely in Texas. He has rediscovered his ability to play shortstop from time to time and has exhibited a revamped mastery of the strike zone. The odds seem pretty solid that Forsythe will continue to hold down a roster spot with the Rangers.
Mark Reynolds, first base, Rockies: Reynolds is walking more than ever and showing typically strong pop, but still isn't anything close a league-average producer (83 wRC+), owing to his lagging batting average (.206) and adjustment for hitting at Coors Field. Odds are the Rox will continue to carry Reynolds as a bench bat and part-time first baseman, though it's possible the calculus could change once the club's at full health.
Yangervis Solarte, infielder, Giants: The 31-year-old is being asked to move around the diamond, but he'll soon be out of opportunities if he doesn't get things going at the plate. Solarte is slashing a meager .200/.256/.300 through 44 plate appearances.
Jose Iglesias, infielder, Reds: With Jose Peraza off to a dreadful start, Iglesias is receiving a bigger slice of playing time. He's not hitting a ton but remains one of the game's most gifted infield defenders.
Derek Dietrich, infielder, Reds: Another player that surprisingly failed to get an MLB deal and landed in Cincinnati, Dietrich is mashing thus far — albeit in a lopsided fashion. He's carrying only a .200 batting average and .300 OBP but has launched four long balls and owns a hefty .629 slugging percentage.
Brad Miller, infielder Indians: Though he was one of the team's few solid offensive performers in the early going, Miller was jettisoned recently to make way for the return of Jason Kipnis. That sudden change of direction is a good indication of the uncertainty faced by players in this situation.
Lucas Duda, first base, Royals: Though it's still hard to understand why the Royals have set up their roster with so many defensively limited players, the veteran slugger is performing at the plate. Duda's power is down some but he's walking more than he's striking out thus far. Barring a change in organizational philosophy, it seems he'll continue in his role.
JB Shuck, outfield, Pirates: As injuries mounted, the door opened wider in Pittsburgh. Shuck has responded with a .259/.429/.333 slash in 36 plate appearances. That's a nice development for him, but he'll have to show quite a bit more to stave off an eventual roster cut.
Hunter Pence, outfield, Rangers: Another veteran keeper in Texas, Pence has carried a solid .276/.323/.379 batting line to begin his comeback bid. He's probably got some leash as a highly respected veteran but will ultimately need to show some life to stay on the MLB roster.
Nick Hundley, catcher, Athletics: He's not hitting at all, but Hundley is a respected veteran receiver. The A's could in theory make a change at just about any time but the club doesn't have any other catchers in the organization with substantial MLB experience — at least until Chris Herrmann is back to health.
Peter Bourjos, outfield, Angels: Already slated for a fourth outfielder job, Bourjos was thrust into a large role when Justin Upton went down. But Bourjos is off to a wretched start and is now firmly in danger of being dropped by the Halos.

Published at Fri, 19 Apr 2019 03:51:03 +0000