Kevin Durant listed as questionable for Game 5 of NBA Finals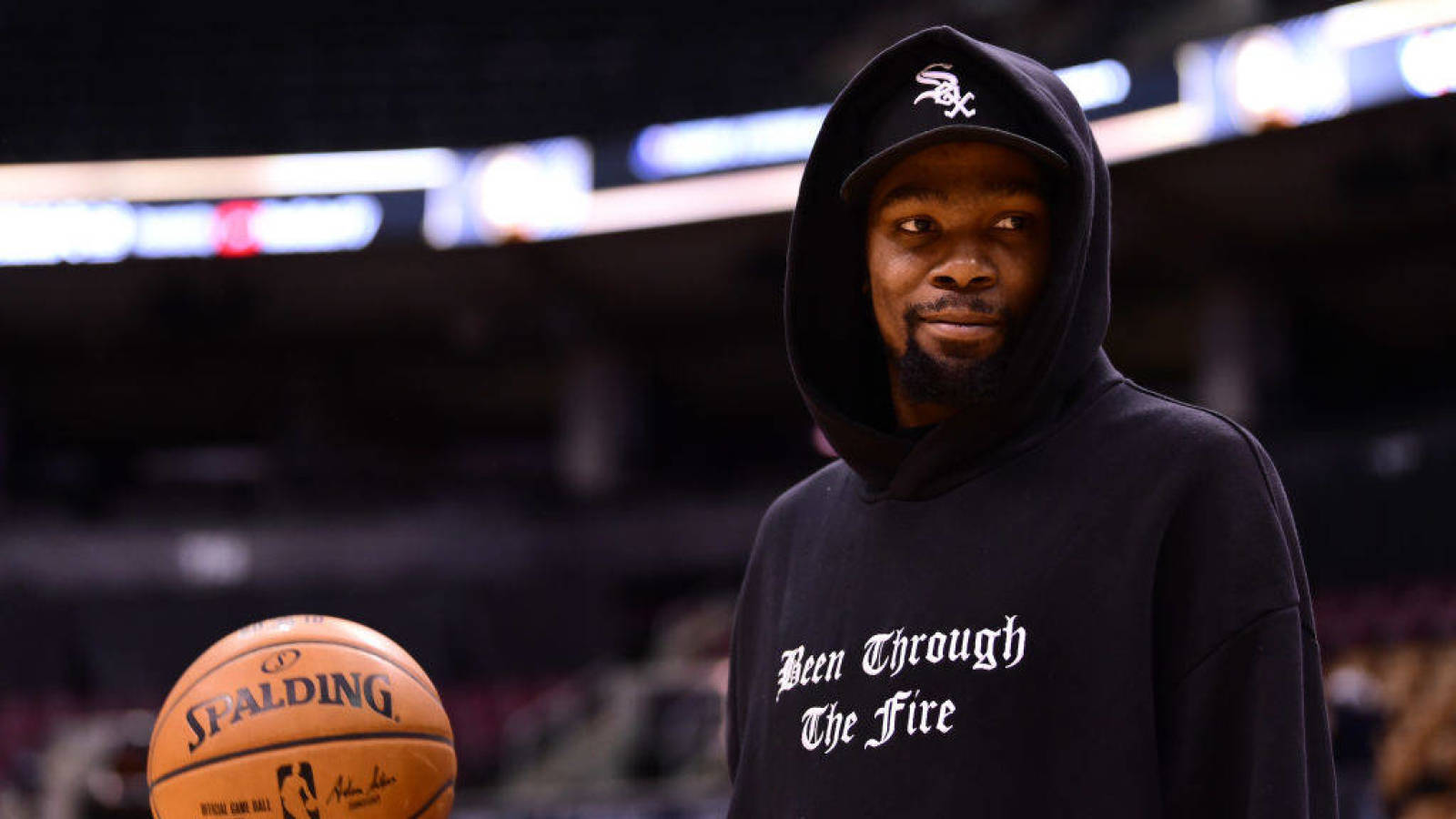 Warriors star forward Kevin Durant is currently listed as questionable to play Monday night in Game 5 of the NBA Finals, a positive sign for a team down 3-1 in the series heading back to Toronto.
Durant, who has missed each of his team's past nine playoff games, has been dealing with a badly strained right calf. Saturday marked one full month since he originally suffered the injury, with some of his teammates expressing displeasure over how he missed the Warriors' Game 4 loss, according to Sam Amick of The Athletic.
The potential return of Durant, a consensus top-3 NBA player, would be a major boost for a Warriors team that is averaging just 105 points per game this series. Golden State has heavily missed his production on both ends of the floor, starting 2015 Finals MVP Andre Iguodala in his place.
"He will be very welcome, I'll say that much," Klay Thompson said of Durant, as relayed by Dan Wolken of USA TODAY Sports. "I think it's pretty easy to realize we obviously miss him out there, and he's propelled us to two championships in the last two years. So it would be pretty storybook if he could come back and help us do the same."
Before straining his calf, Durant was holding per-game averages of 34.2 points, 5.2 rebounds and 4.9 assists during the playoffs, shooting 51 percent from the floor and 42 percent from behind the arc.
Teams are 1-33 all-time when facing a 3-1 series deficit in the Finals, with the only NBA team in league history to achieve the feat being the 2016 Cavaliers, according to ESPN research. Golden State will try to make history beginning on Monday with a potential return of Durant.

Published at Sun, 09 Jun 2019 22:31:58 +0000