Ex-Raider reveals how stunned team was about Amari Cooper trade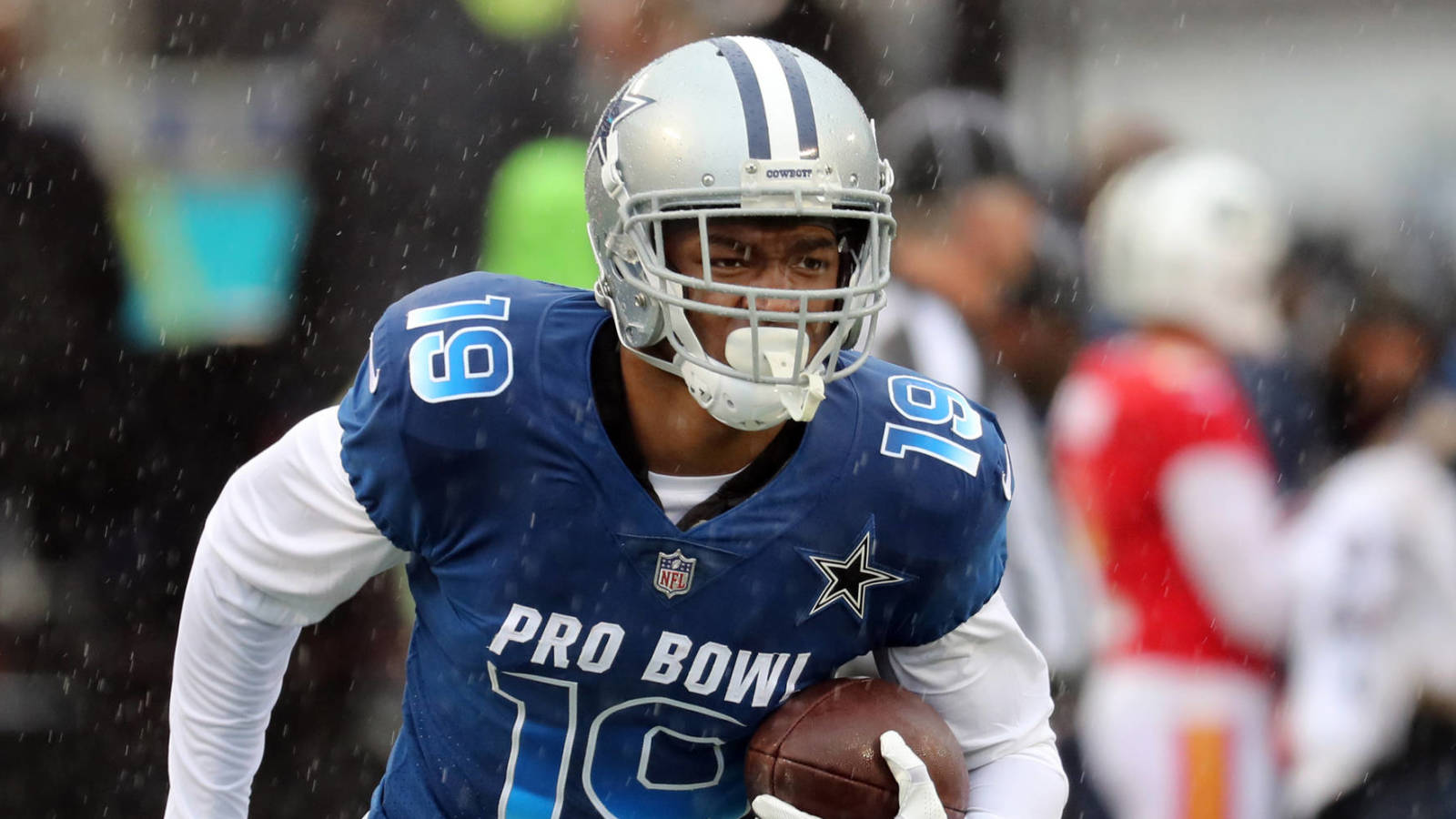 Jon Gruden made some shocking roster moves in his first season back with the Oakland Raiders, and it has become clearer and clearer that they were just as surprising to those in the locker room as they were to those outside of it.
Offensive lineman Kelechi Osemele, whom the Raiders traded to the New York Jets earlier this offseason, tried to describe how the team felt the day Amari Cooper was traded in an interview with Bleacher Report this week. He said it was like an alien had come down and landed in the middle of the practice field.
"It was, like, so unbelievable it would have been like an alien landed on the field. … People were just shocked," Osemele recalled. "It was like, 'What the hell is going on around here?'"
Raiders players had already seen their best defensive player traded when Khalil Mack was sent to the Chicago Bears, and Osemele said Cooper being dealt was basically "the dagger" for the team.
"You could feel it. People were talking in the locker room like, 'Yo, I guess they're really rebuilding.' You knew at that point," he said.
Even Raiders owner Mark Davis had a pretty funny take on all the big trades Gruden made, so the shock factor may have extended to almost every member of the organization. There were reports that Cooper wanted to be traded, but Osemele's recollection of how things went down would indicate the star wide receiver never gave his teammates that impression. Gruden's management style is very unique, and it's one that could result in him losing the trust of players if the team doesn't win a bunch of games in 2019.

Published at Thu, 09 May 2019 17:07:58 +0000